See the Reef in a New Light
Enter our
STORE
Diving under fluorescent lighting conditions is absolutely magical. The colors are brilliant and amazing. Check the images below. There has been no manipulation (PhotoShop) done to these images. At left is a tube anemone shot with white light. At right is the same specimen shot with blue light. "See the reef in a new light" is not just a tag line, it's a new experience!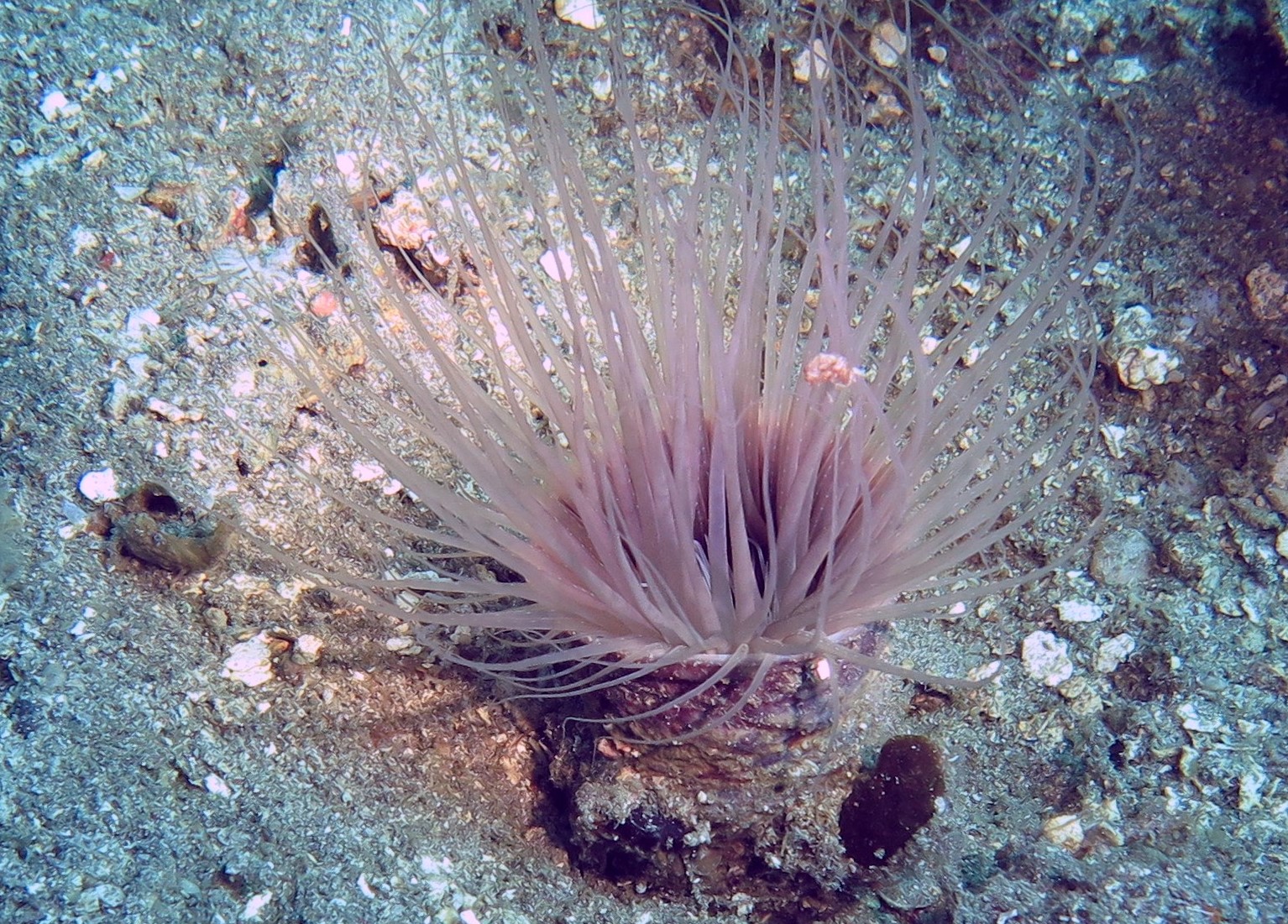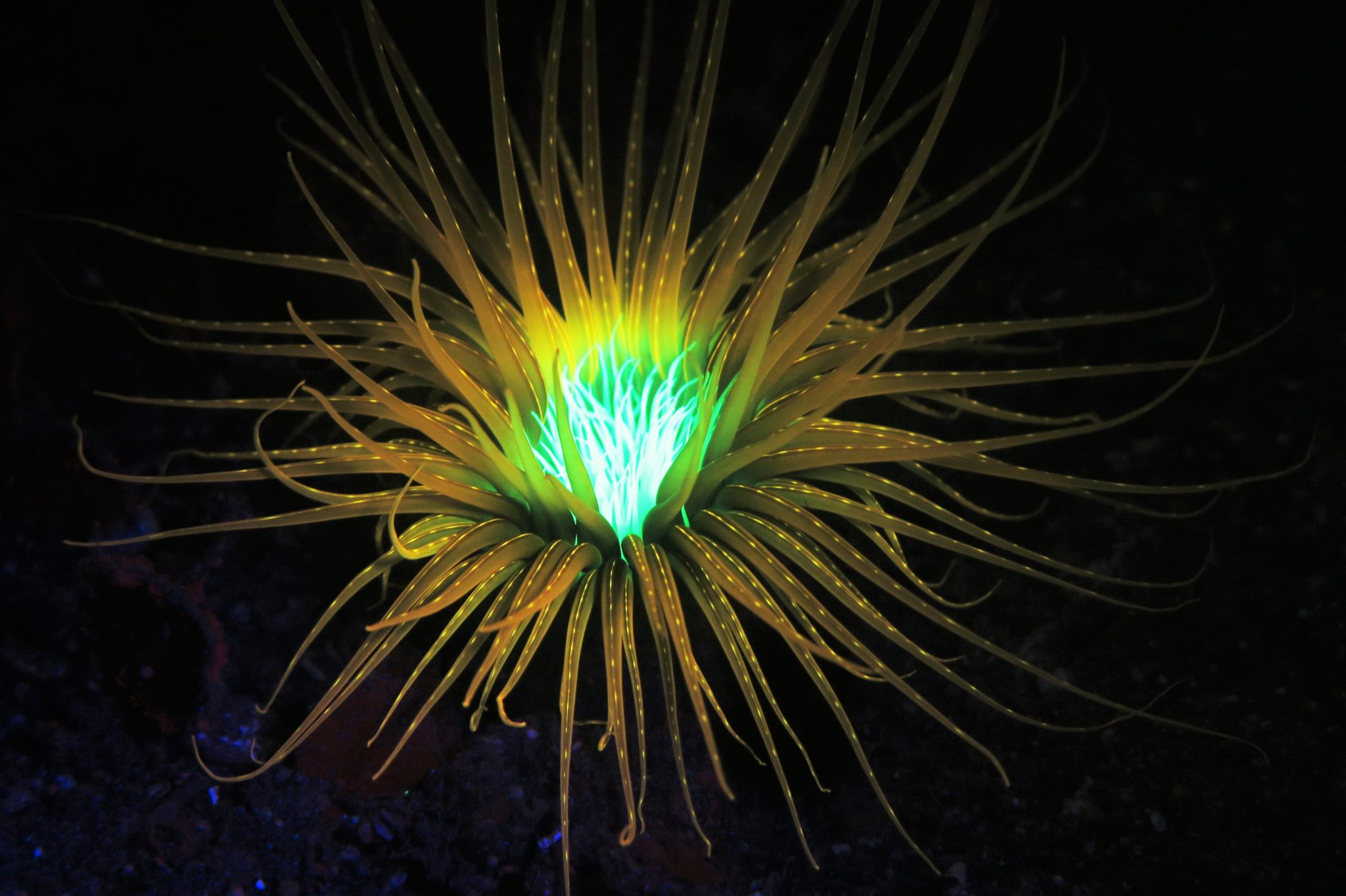 Below is yet another example. This little "Nudie" was shot in Mabul Malaysia. The left image was under overhead sunlight. The image on the right was a few seconds later using a Firedivegear torch and camera barrier filter.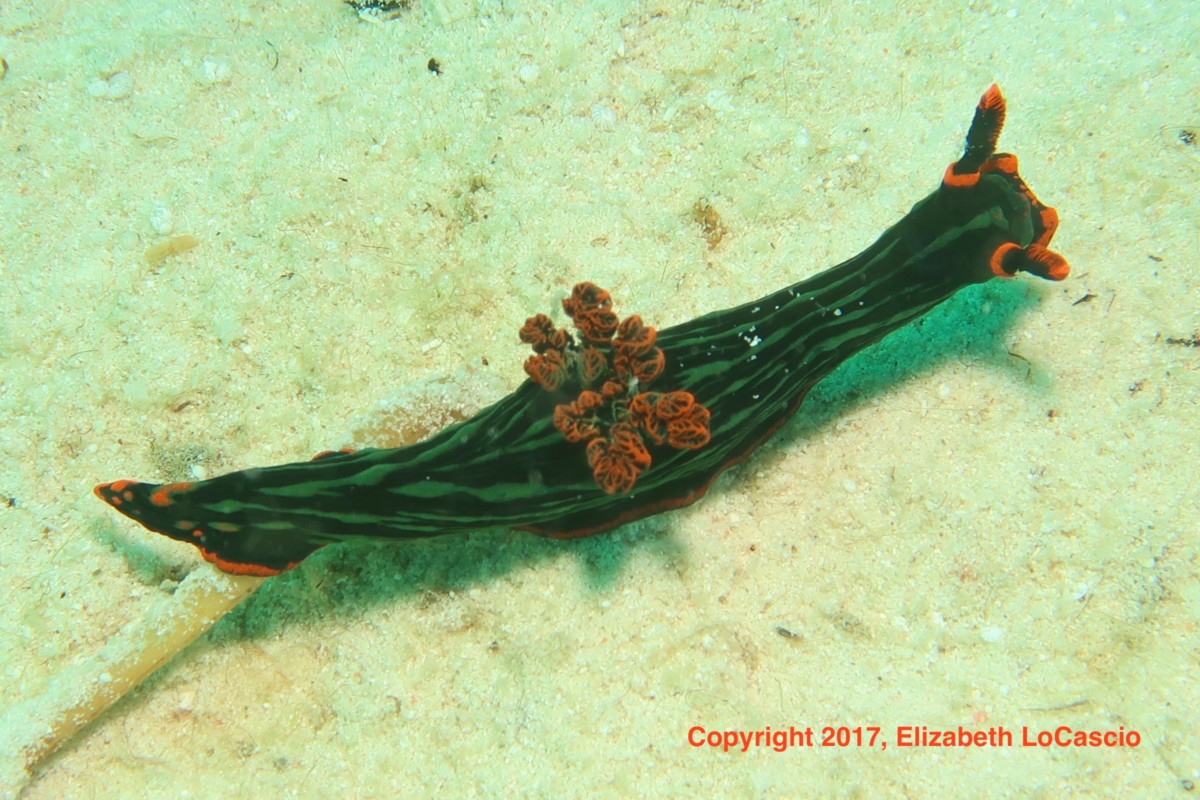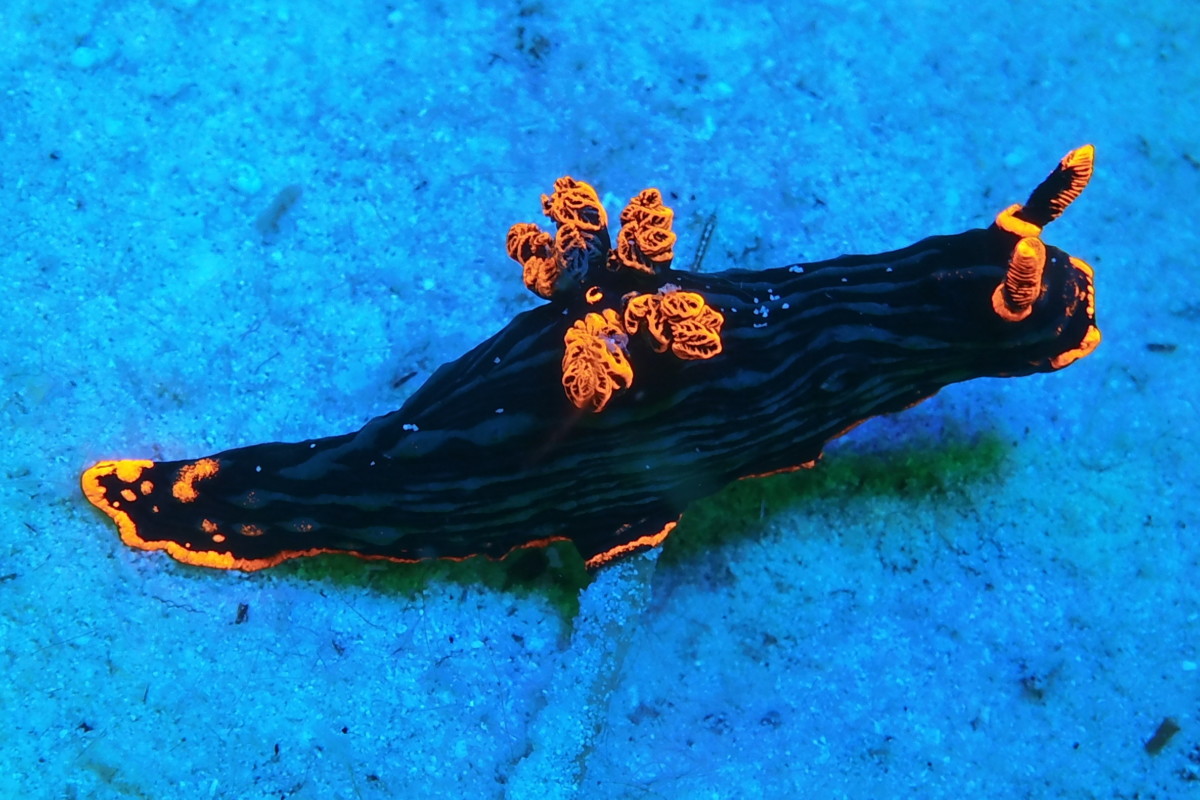 At Fire Dive Gear we specialize in providing the finest quality and highest performance fluorescence dive lights, excitation filters and other fluoro-diving accessories. Our equipment is used by pros, amateurs, scientists, universities, research institutes, motion picture studios from all over the world. We have gear for the beginner to the discerning professional and specialize in custom "one off" designs for the research community.
Applications of Underwater Fluorescence
Possible applications of underwater fluorescence and of our equipment include:
Fluo dives just for fun, as offered by many dive centers
Underwater fluorescence photography
Discovery and extraction of naturally occurring fluorescent pigments for genetic, medical and micro-biological research and applications, such as fluorescence in situ hybridization
Conservation efforts to protect the marine environment, for example as a complement to the Reef Check method and for finding Coral Recruits (PDF)
Last but not least underwater non-destructive testing (NDT), e.g. in the off-shore oil and gas industry
These are just a few of the many different ways to use underwater fluorescent photography. To see our products, check out the shop. Be sure to note our ordering policies – you must use the contact form to submit your custom order.
This is how our ordering process works – it's quite simple to get exactly what you need THE FIRST TIME.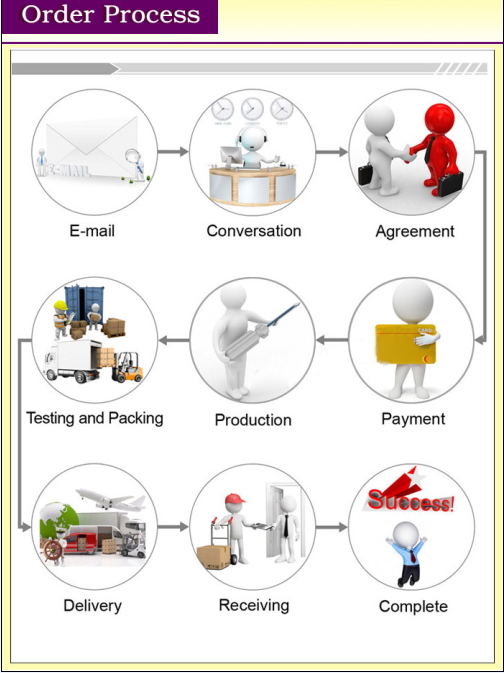 Note: We don't have a Shopping Cart purchasing system because 99% of all our business is from folks with questions about what may be the best equipment options for them, and we want to ensure that the products you purchase match your camera setup exactly. We usually respond in less than 24 hours unless we are dive testing new products or are on a research trip.