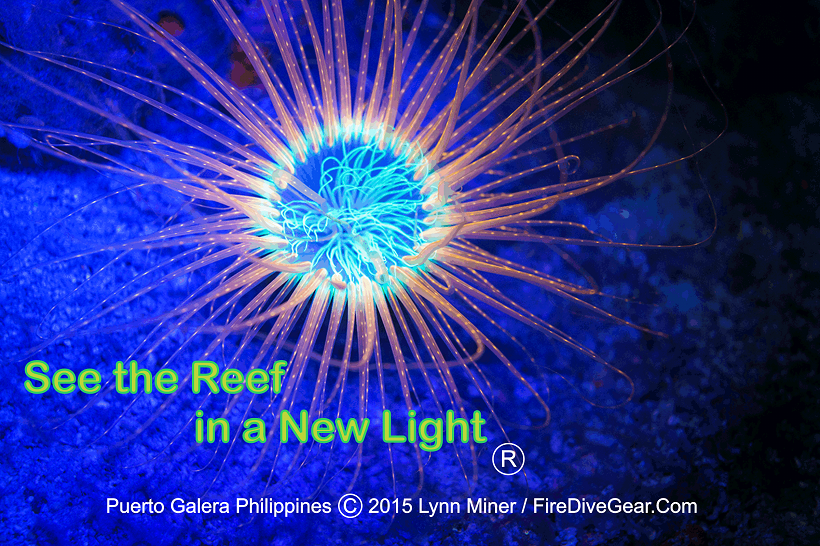 At firedivegear, we specialize in providing the finest quality, highest performance fluorescence dive lights, filters and accessories available.  Gear for fluorescence diving, coral research, climate change research, ocean acidification analysis and health of the oceans.
Our equipment is used by pro's, amateurs, scientists, universities, research institutes, motion picture studios from all over the world.
We have gear for the beginner to the discerning professional and specialize in custom "one off" designs for the research community.