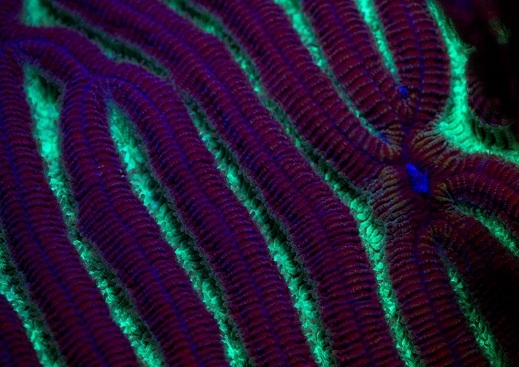 Above Image Copyright 2014 Lynn Miner : Roatan, Honduras
From: Dale, Kelvin [mailto:Kelvin.L.Dale@marriott.com]
Sent: Monday, 28 March, 2016 00:19
To: Lynn Miner <miner.lynn@gmail.com>
Subject: RE: Regarding the Student Manual
Aloha Lynn!
I was able to do a test dive with a Sola Torch and mask filter that the owner of our dive shop has. I was amazed!!
I can see the huge benefits of the higher brightness the Galaxy offers and the flip mask filter that your site offers.
[COMMENT] Thanks for the kudos. May I use your comment on my site as a testimonial? I get this question all the time comparing the Galaxy and the Sola.
Absolutely! The Sola light provided limited coverage and the mask filters I used from them didn't offer full mask coverage and were awkward to maneuver around the snorkel.
Kelvin Dale
Director of Revenue Management
The Ritz-Carlton, Kapalua
One Ritz-Carlton Drive
Kapalua, Maui, HI 96761
Ties Lahlali @ UV Dive Koh Tao:
"We at UV Dive Koh Tao specialize in offering fluorescence night dives, and we want to offer our customers the most spectacular sights possible. During the six years of our existence we have used gear from many different manufacturers, but lately we have come across the equipment from FireDiveGear.com. It is so much better than anything we've used or seen before in terms of power, beauty of fluorescence and robustness that we decided to invest heavily in FDG equipment, to eventually replace all of our existing equipment."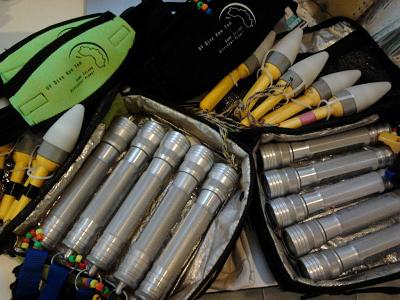 Photo © 2013 Ties Lahlali
Solomon Baksh @ Blue Caribbean Magazine:
"I am a Tektite and Light and Motion dealer and sell all of their lights. Before I contacted Lynn I had been selling lots of gear from NightSea since November 2012. FireDiveGear.com is just another supplier but your gear is far superior than what I have been purchasing so far. Yesterday I received several different blue acrylics to test. I enjoy testing your gear!!! YOU ARE GOOD! You came up with this design in such a short space of time! You should be working for NASA. I believe in FireDiveGear.com and the fantastic gear your are producing and will support you in any way I can."
Christian Mächler @ Werner Lau Diving Centres Maldives:
"Ich habe nun endlich Euren Maskenfilter auf den Malediven ausprobieren können... Du hast recht, die Farben sind viel attraktiver... Deswegen würde ich gern 12 dieser Maskenfilter bei Dir bestellen...

Finally I was able to test your mask filter here in the Maldives... You are right, the colors are much more attractive... Therefore I would like to order 12 of these mask filters from you..."
Elisabeth Lauwerys @ Oceans Below:
"Actually it was Ties who got me hooked on that torch... (SuperBlue). For video it works so much better than the filters I had for my white video lights. By using the SuperBlue lights the camera sees the actual colors you see through your visor. With the filters over my old video lights, I mainly saw the green fluorescent corals and whenever I found an octopus, which glows orange, I couldn't film it because the camera didn't pick up that color."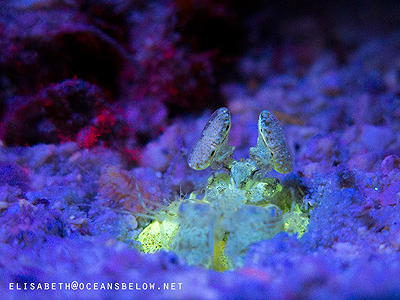 Photo © 2014 Elisabeth Lauwerys
Alex in Wanderland: UV Night Diving Koh Tao tells the story of Alex (not identical with any of the other "Alex" mentioned below!) who first thought fluo-diving was another word for taking mushrooms before going diving, and how she found out that she didn't actually have to take any mushrooms to make a unique and exhilarating experience nevertheless, despite her apprehension of night dives.
UV Night Diving tells the story of how Alex Tyrell-Kenyon (not identical with Alex Tyrrell of Dive4Photos, who introduced fluo diving to the Philippines) became addicted to fluo nights dives.
Bernie Rosenberger @ Global Diving & Salvage, Inc.:
"Your products have recently come to my attention through one of my equipment contacts. I am a Commercial Diving Supervisor and Diver with twenty-seven years working and diving in the industry. My background is in non-destructive testing and sub-sea inspection. I've used magnetic particle inspection for many years in my job to examine welds sub-sea for defects, primarily in the Oil & Gas and Shipping industries (up to 2400 feet or about 730 meters deep, usually 100-200 meters). I was able to dive with the Ultra Blue III today (about 60 meters deep). Wow!! It worked fantastic, better than I had expected. I think the application of your torches for this is a perfect fit. Robust high quality modifications. I can't wait to try out the Galaxy Blue light. You'll need to reserve two of those for me. The Ultra Blue worked great, but I could use a larger width beam, and the higher output over the wider beam will really make looking through a clear water bag in zero visibility much easier."